Welcome!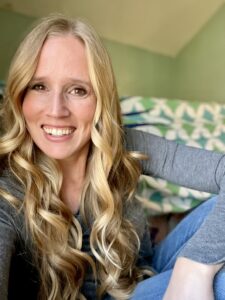 Charity Mack wrote her first book when she was eight in the mountains of North Carolina. Although Fred the Frog never made it to publication, the quest for creative expression held on. Soon photography was coupled with written stories as they both met virtual paper in her first blog, circa 2011.
Charity, a native of Virginia, received her bachelor's degree from Old Dominion University and a master's in International Politics from Regent University. She is happily married to the man of her dreams and loved by their three children and a dog. Inspired by these adventures, she wrote God and Bees (a middle-grade mystery). 
In 2012, Charity began partnering with an area nonprofit to raise awareness in hopes of ending human trafficking in our lifetime. Emboldened by these nonprofits and her worldwide humanitarian travels, she wrote The Unseen (literary fiction), now available!
Her latest novel, In the Letting Go (historical fiction), is currently being shopped to publishers via her agent.
Charity enjoys hearing from readers and what inspires them to create, please feel free to leave a comment!