In one week The Unseen will release on Amazon and Barnes & Noble. I started writing The Unseen three years ago when I was in the throes of human trafficking awareness projects for the non-profit I work for. After extensive research and countless hours reading journals, government reports, and articles, I felt there wasn't a good, cohesive, story to tell about this plight. The stories written of redemption and hope were few. And, more importantly, we needed stories that would motivate and inspire change.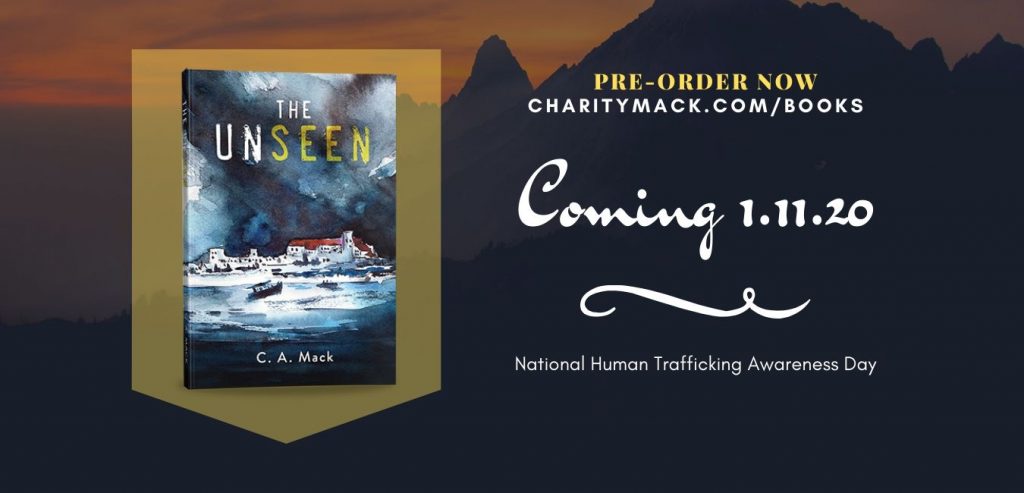 I have held the hands of former trafficked victims. I have heard their stories. And although I will never fully know what it is like to have been through such trauma, I know that many have found restoration and hope through the same Savior I serve – Jesus Christ.
Through these true stories, I was inspired to write The Unseen. Although the characters are fictional in The Unseen, I wanted readers to have a compelling story about tough situations and how the power of choosing Him can, and will, change one's world.
For example, pornography plays a huge role in fueling sex trafficking. Many Americans play a part in that industry. I choose a zero-tolerance for it. My husband does as well. My children, all 10 and under, are aware of this stance. Individuals, marriages, generations of children, people groups, cities, and countries, can thrive when we choose lifestyles that are morally upright – even if this is against the current social norm. But finding the inspiration can be difficult in a society that says otherwise.
I recently learned that Harriet Beecher Stowe, the author of Uncle Tom's Cabin, wrote about slavery in America when it was still an accepted practice. She, a well-off white woman, wrote it while rocking her baby to sleep. She wrote it when the society around her believed slavery was okay and a "right" of some people. She wrote it knowing it would face backlash. It was her first novel. It was 1850, between the passing of William Wilberforce's anti-slavery work in the English Parliament and before Abraham Lincoln's abolitionist efforts succeeded in America. The book was a best seller in America and across the sea. The plays that followed reached audiences of millions.
My point, dear readers, is that we can tell stories that change the culture and challenge the collective whole, one mind at a time.
Would you please help me spread the word?
Use the marketing section of this website, download the images, and share it on social media.
Leave a review on The Unseen product pages (Amazon and Barnes & Noble) as close to 1.11.20 as possible. The more reviews we have on the release date, or just after, the more help Amazon and Barnes & Noble will give us in promoting this powerful story.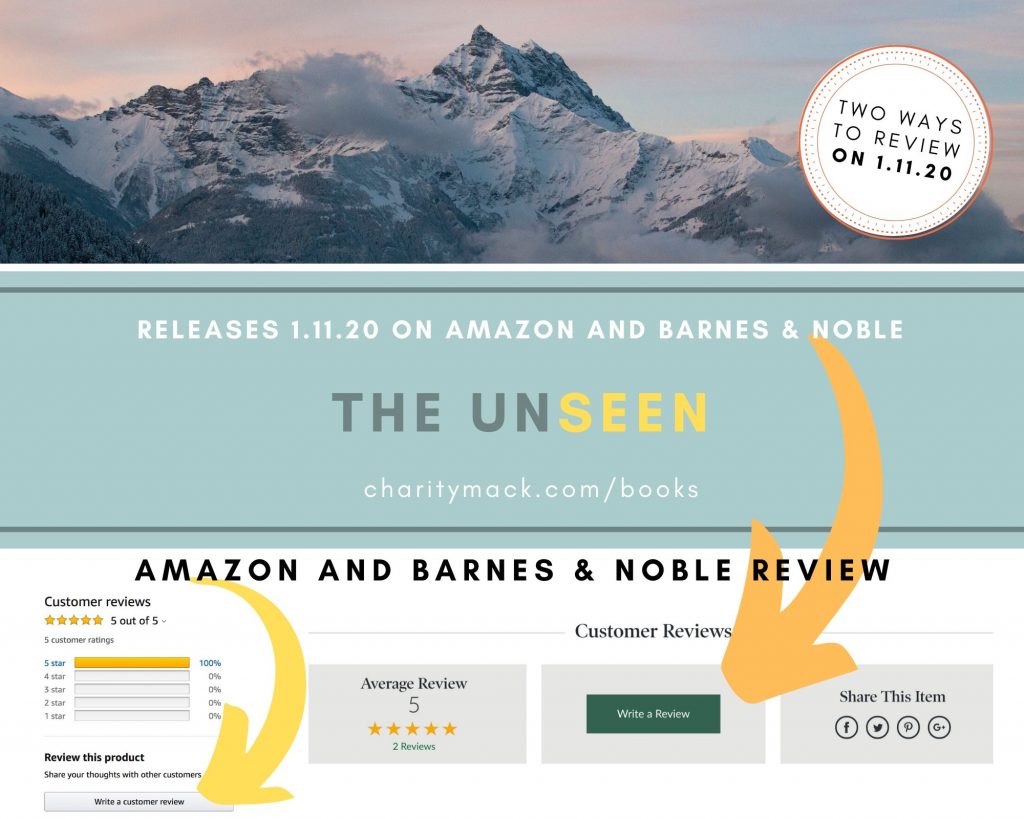 One reader recently said, "Wow! A Christian storyline with depth, grit and an 'unseen' ending! Well done to this new author on the scene! Human trafficking, and it's far-reaching consequences, wasn't a subject I had thought much about until this book but you could tell this author has done her research to bring it fully to life. Powerful. I'm looking forward to reading her next book already!
Thank you to all who have bought pre-release copies. Who have taken the time to read The Unseen. Let's spread the word!
-Charity
P.S. As my gift to you, please download a free human trafficking awareness curriculum for youth. Knowledge is power. Now let's change our world for good.