Sale!
Description
The Unseen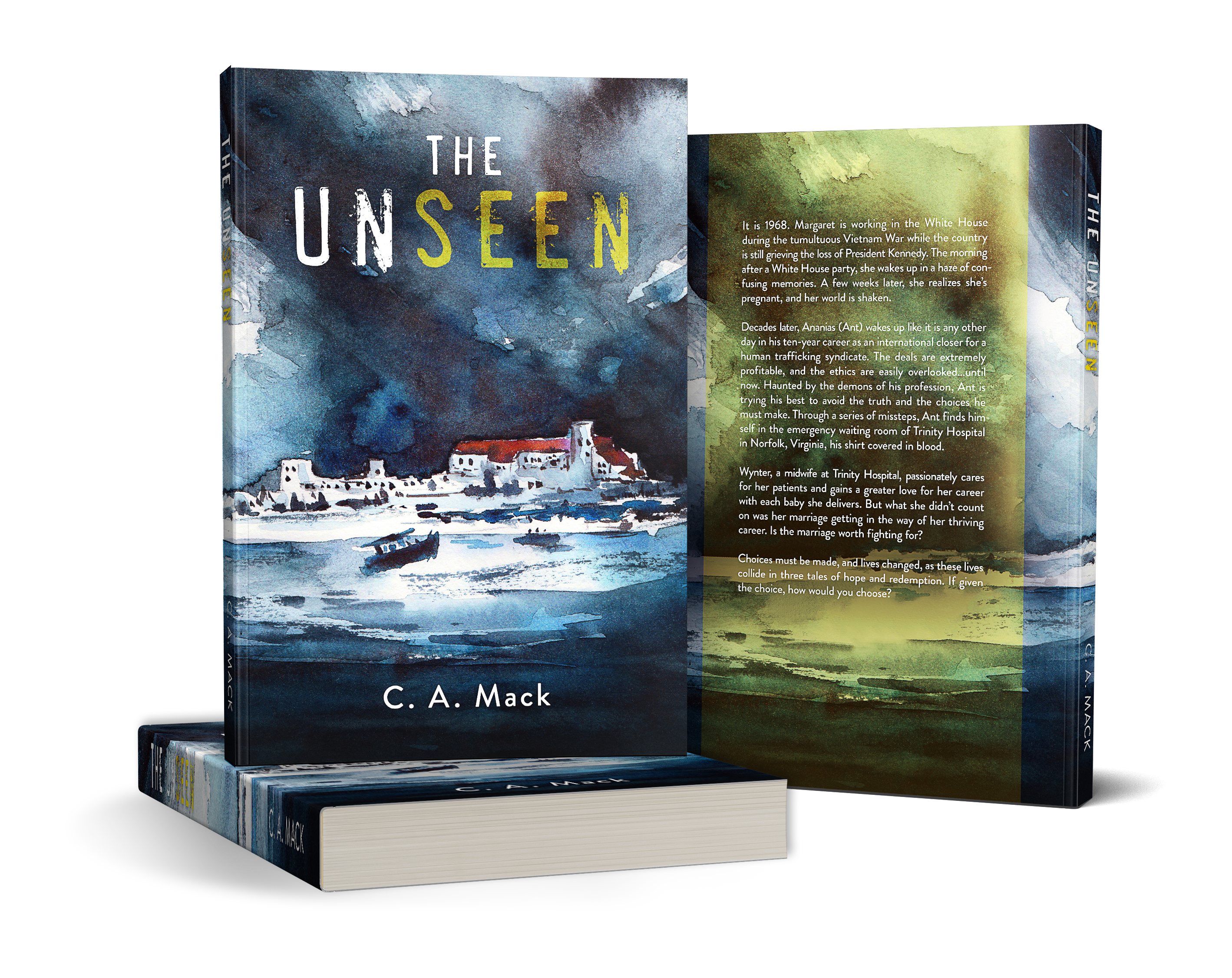 C. A. Mack
Adult Fiction
Paperback: 221 pages
Language: English
Publisher: Three Seeds Publishing
ISBN 978-1-7331246-3-8
$11.99  $9.99
Description: It is 1968. Margaret is working in the White House during the tumultuous Vietnam War while the country is still grieving the loss of President Kennedy. The morning after a White House party, she wakes up in a haze of confusing memories. A few weeks later, she realizes she's pregnant, and her world is shaken.
Decades later, Ananias (Ant) wakes up like it is any other day in his ten-year career as an international closer for a human trafficking syndicate. The deals are extremely profitable, and the ethics are easily overlooked…until now. Haunted by the demons of his profession, Ant is trying his best to avoid the truth and the choices he must make. Through a series of missteps, Ant finds himself in the emergency waiting room of Trinity Hospital in Norfolk, Virginia, his shirt covered in blood.
Wynter, a midwife at Trinity Hospital, passionately cares for her patients and gains a greater love for her career with each baby she delivers. But what she didn't count on was her marriage getting in the way of her thriving career. Is the marriage worth fighting for?
Choices must be made, and lives changed, as these lives collide in three tales of hope and redemption. If given the choice, how would you choose?